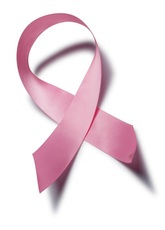 Massage therapy has shown to be beneficial for a variety of ailments such as chronic pain, headaches, insomnia, stress, carpal tunnel and more. Massage therapy has numerous health benefits such as improving circulation and lowering blood pressure. The positive effects of human touch alone are also undisputable.
Cancer has a major impact on our society. A stark number to see, about 39.6% of adults will be diagnosed with cancer in their lifetime. Cancer not only leaves physical scars, but emotional ones as well. Cancer treatments can be painful and difficult to endure. Cancer treatments such as chemotherapy can cause nausea, fatigue, pain, diarrhea, constipation and muscle spasms.
Research shows that therapeutic massage results in a significant improvement quality of life during these treatments. A study published in
Applied Nursing Research
shows that massage therapy significantly decreased anxiety and fatigue in those undergoing chemotherapy treatments, compared to a control group who did not receive therapeutic massage. Radiation therapy can also cause muscle spasms and fibrosis, both treatable through therapeutic massage.
Previous schools of thought suggested that because massage therapy increases blood and lymph circulation, that it may aid in spreading the cancer. As stated in an article published in
Seminars in Oncology Nursing,
health care professionals no longer believe that circulation influences the spread of cancer. Instead, the spread of cancer is not random, but more dependent on the affinities of the specific type of cancer. If circulation affected the proliferation of cancer, then exercise, hot showers and other activities of daily would not be recommended by doctors as they are today.
A review of the research available shows that massage therapy can be widely useful and effective as a complimentary therapy to those undergoing cancer treatments.
If you believe you may benefit from therapeutic massage, please visit us a
www.holisticbodyworksmassage.com
or call us at 904-874-8413 for more information or to make an appointment. Our office is located in the Baymeadows area of Jacksonville.